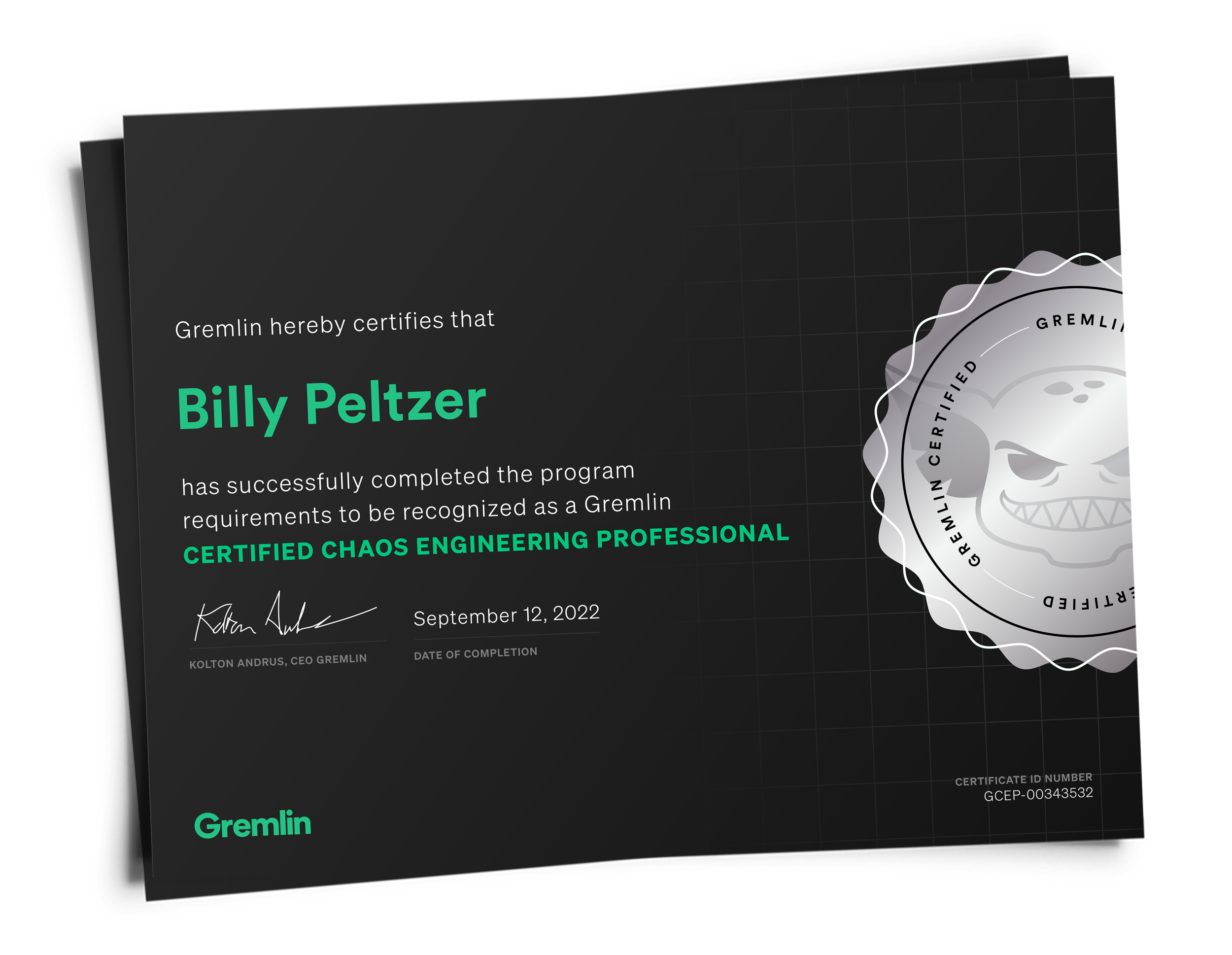 Gremlin's GCCEPro certification takes what you learned in the Gremlin Certified Chaos Engineering Practitioner (GCCEP) program and builds on it with more advanced Chaos Engineering best practices and more expert ways to use Gremlin.
With this course, you'll have free access to in-depth training materials paired with a more advanced exam that helps you learn and prove your expertise in areas such as understanding the different Gremlin attacks and their use cases, how to use Gremlin and Chaos Engineering for more efficient postmortems, creating advanced Chaos Engineering Test Cases and Scenarios, and more!
Please note: you will not be able to sign up for and complete the GCCEPro certificate course without first completing the GCCEP certificate course. To sign up for that course, please click here.